Client Portal Instructions
Welcome to the Mid-Ohio Psychological Services, Inc. Client Portal! Below are the instructions on how to use our portal if you are new to our organization. If at any point you need assistance, please call us at 740-687-0042 or select "Request Help."
Creating an Account
1.
Navigate to https://portal.mopsohio.com
2.
Select "Register as a New User"

2.
Create an account following guidance

3.
Select Setup a Profile.  If you are a guardian, you will set up the profile for the person in your care, however the username and password may be linked to you.

4.
Complete the Profile Information.  If you are a guardian, the demographic information is about the person in your care.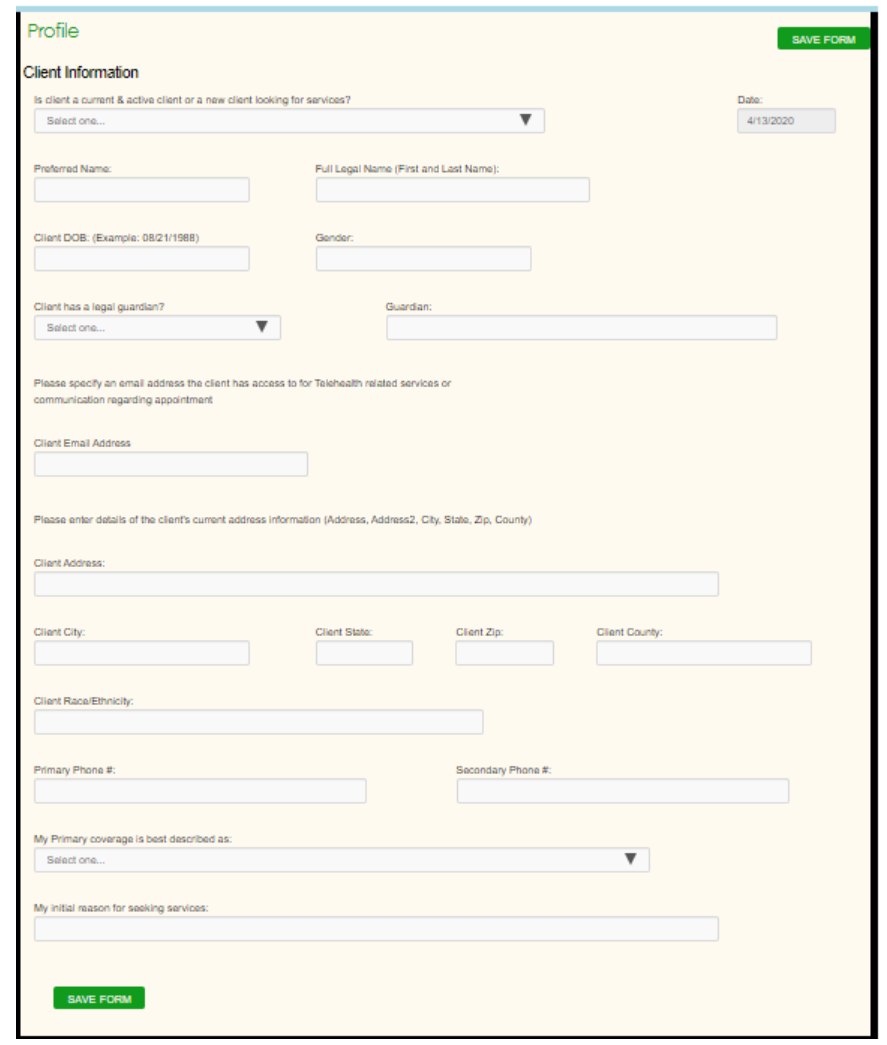 5.
Select Save Form and then Mark Form As Finished.

6.
You will see a pop up that will ask you to add your digital signature. Select Sign and Save Client Signature.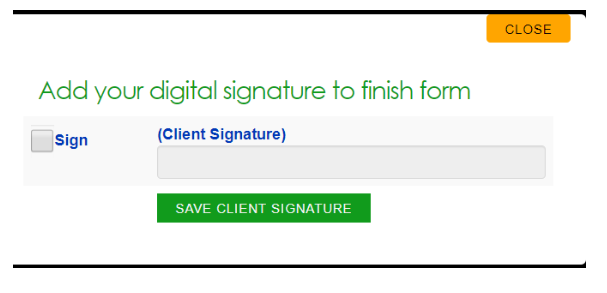 Complete the Registration Documents
1.
After you have created your profile, you will be prompted to complete the Telehealth Consent Form
2.
Next you will schedule your first appointment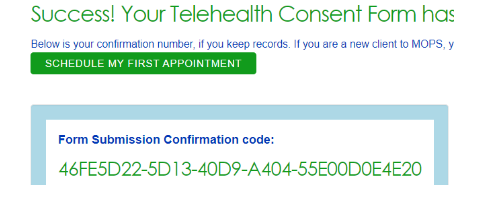 3.
Pick a date that works for you and gives you enough time to complete the necessary paperwork. If none of the times work for you, you can call our office (740-687-0042) or select "Request Help." Please note that the appointments are 90 minutes.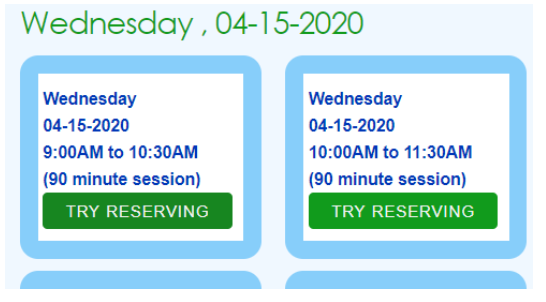 4.
Next you will complete the initial authorization forms that are required. Select each of the check boxes. You have the ability to download a copy by selecting the embedded link.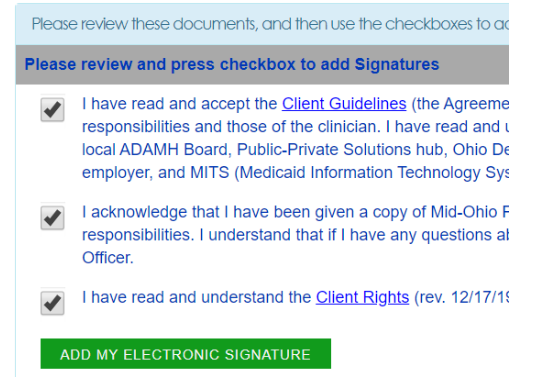 5.
Next you will need to complete all of the forms that are provided for you. Each form has multiple pages to complete, however most are quick questions.
6.
The status is indicated depending on your progress with the form.

7.
Once you have completed all the forms, please upload a copy of ID (can be a picture) if you are above the age of 18. For minors, no ID is required.

8.
Upload a copy of your insurance card, both sides

9.
If you have other documents, such as legal papers, proof of custody, or court orders, please upload these in the Other Documents section.

10.
You have completed the required registration paperwork. We will call you prior to the appointment to review your paperwork and answer any questions you may have. You will also receive a Microsoft Teams meeting invitation for your appointment. For more information about utilizing Microsoft Teams, please refer to these instructions. Please be on time for your appointment and logged in to Microsoft Teams.
Creating Profiles for Multiple People in Your Care
1.
After you create one profile you can create another profile for someone in your care. Select Manage Profiles at the top right hand corner.

2.
You can either manage a profile or create another profile as well for someone in your care.

3.
You can choose which profile you will use to edit the forms. You will need to complete the forms for every individual in your care, however at the top you will see which profile you are managing.

Getting Stuck Somewhere in this Process? Use the 'Request Help' button!
If at anytime you are stuck and need assistance, we would be happy to help you. Please either contact us by phone (740-687-0042) or email: info@mopsohio.com. Additionally, if you select "Request Help" we will respond to your request within one business day.